---
Commissions are open.
There are currently [14] clients in the queue. (updated 04-09-2021)
---
Fully rendered (lines/color/shading) 70 USD per character
A draft will be sent to you for edits such as expression, details etcMax of 2 edit rounds. Excessive edits will be denied or invoiced. Avoid requesting edits that require the entire image be redrafted (i.e. turn characters 90 degrees or new poses). If this is important to your commission please be specific as early as possible.
---
Monochrome sketch (lines/inkwash) 35 USD per character
There is no draft check with this option. Only minimal edits (details, expression) permitted.
---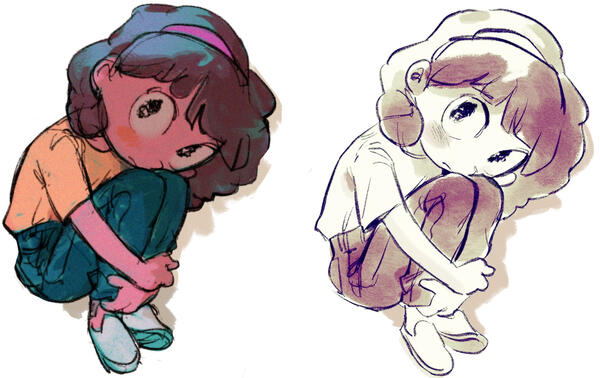 No payment is required to enter the queue. The queue only determines your wait time. Twitter DM preferred method of contactIf I get suspended you can contact me on Discord: snout2#0820 (for commission communication only)I routinely post commissions online and tag my commissioners. Inform me up front if you want your commission or identity to remain privateI draw relatively small (1000 x 1000 px) and 2 layers. I cannot provide a hi-res layer file to you.NSFW okay! I am kink-friendly but heavily prefer "cute" and "shipping" related themes/kinks.